Typography
You can customize the typography of your online store using this section. You can pick from a variety of Google Fonts. To preview each font, you can either serch it on the Google Font website, or try to enable it to see the result. You can pick two different fonts for the headings/titles and the main body text of your store.
You can also pick the font weight for each element. Please note that some fonts may NOT have the desired weight available. If you want to know if a font weight is available, please visit Google Fonts. Otherwise it will be substituted by the closest available weight.
If you're looking for font inspirations, you can take a look at https://fontpair.co/ or https://www.reliablepsd.com/ultimate-google-font-pairings/ for some inspirations.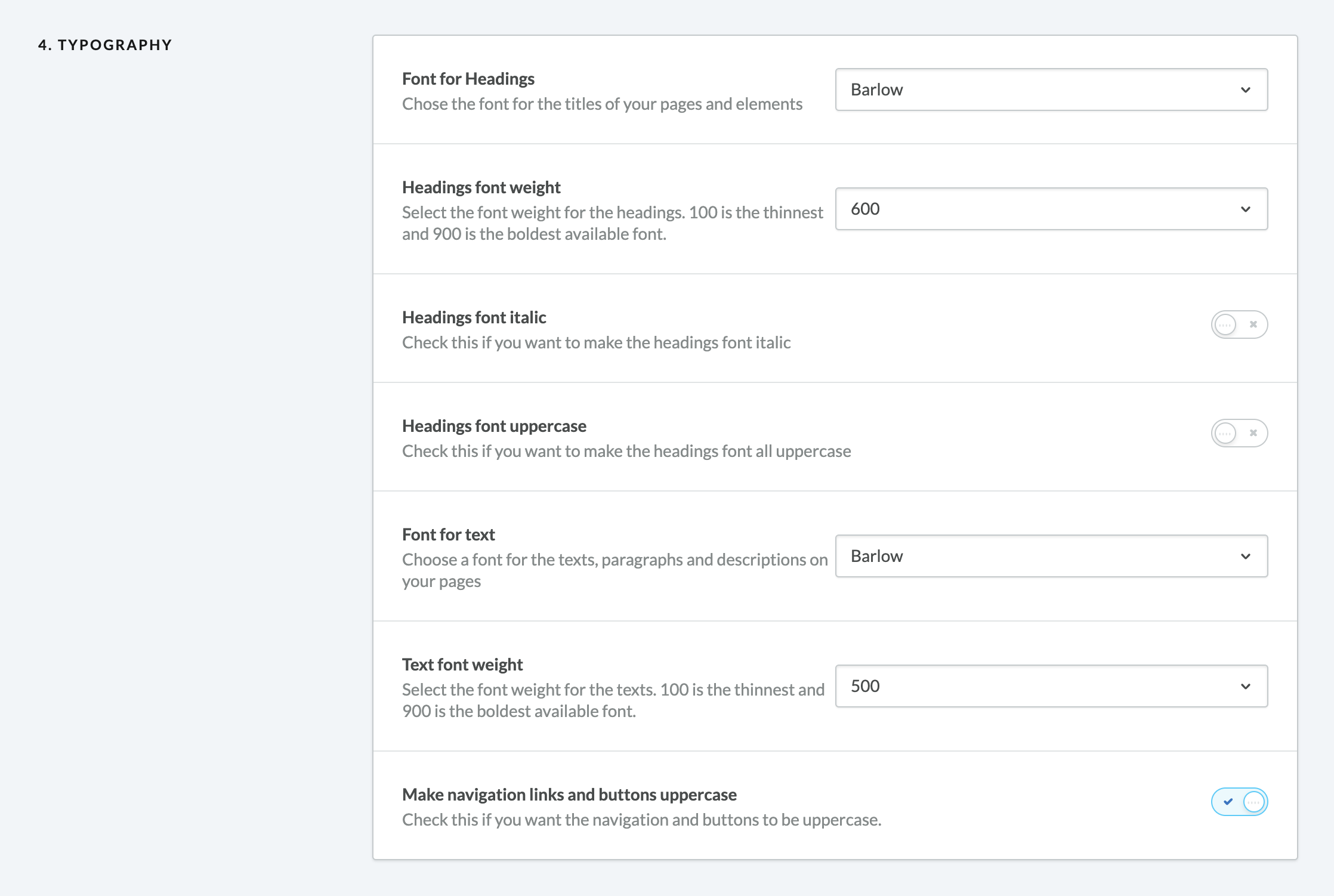 Was this article helpful?