Feature blocks in columns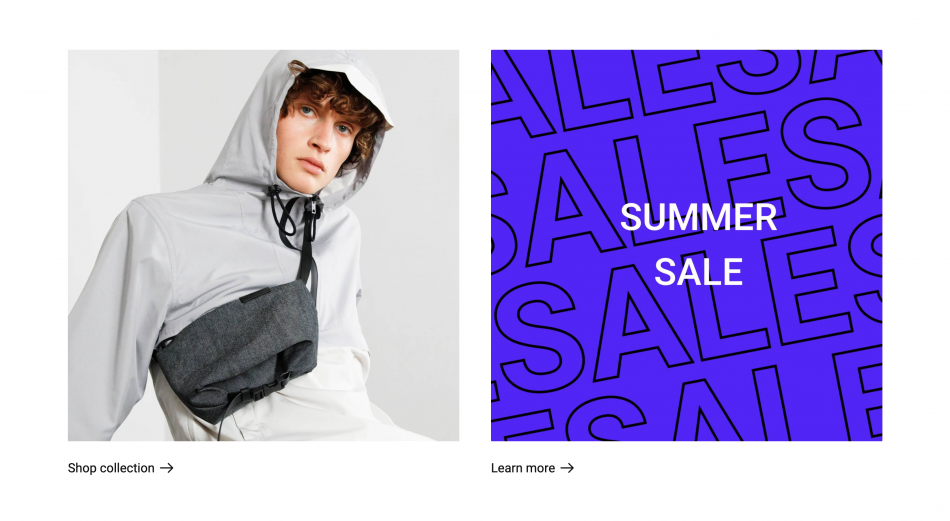 The Feature blocks in columns module will display 2 feature blocks in columns, useful to display your promotions, collections or product categories. You can set these up under Design > Edit theme > Page: Home page > Module – Feature blocks in columns.
You can also use videos in this module. To do so, first upload a .mp4 video under Tools > Files. ⚠️ This video will autoplay in loop and is not intended to have any sound in it. Please make sure the videos are not too heavy (maximum 20MB).
Recommended image size
The recommended image size for the banners is 1400px by any height.
Was this article helpful?