Promo popup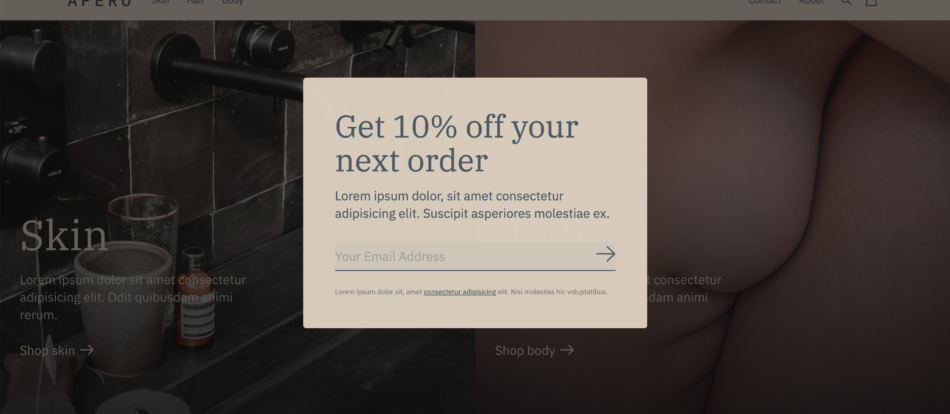 A promotional popup can be added across your website to inform users of exciting offers or to generate leads with a newsletter signup form. You can control the content, position, delay, and frequency to tailor this element to your needs. To edit this module, go to Design > Edit theme > General: Advanced > Promo poup.
By default, once a user dismisses the popup, it will remain hidden for a period of time defined in the theme setting so that it won't annoy people by showing up on every page of your website. This is done by storing a cookie in the browser letting us know this user closed the popup.
Was this article helpful?