Snapppt shoppable gallery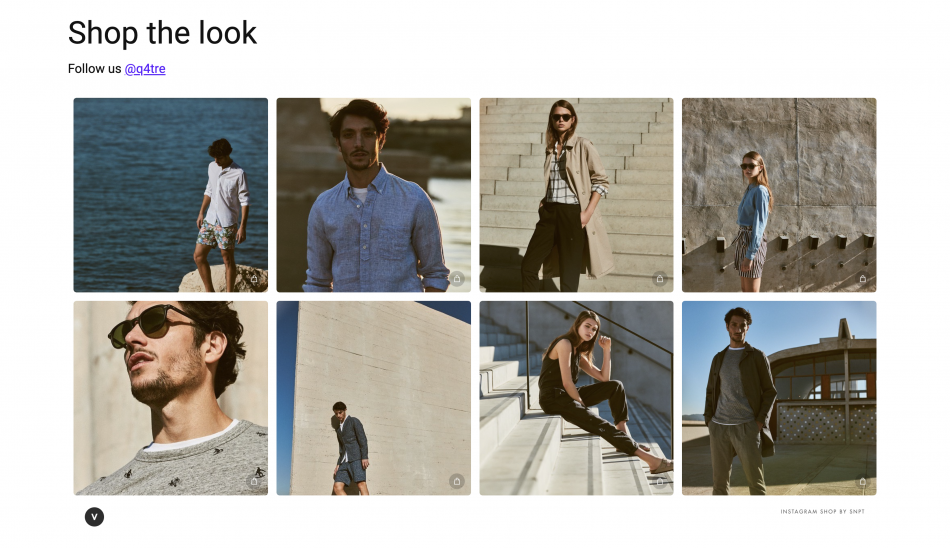 The Snapppt module integrates with the third party service Snapppt, that allows you to display a shoppable gallery, that you can customize on their platform. The settings for this are found under Design > Edit theme > Page: Home page > Module – Snapppt shoppable gallery.
To do so, follow these steps:
Create a Snapppt account
Connect your Instagram page
Add your Instagram posts to your feed and tag products on them by copying the product page URL
Create a shoppable gallery
Copy/paste the shoppable gallery code in the module's settings.
To get more details on the Snapppt service, please follow this link.
⚠️ Please note that there are additional Snapppt settings that you can find under Design > Edit theme > General: Advanced > Integration – Snapppt. These settings will allow you to add the Snapppt conversion tracking code, as well as Product page galleries.
Was this article helpful?