Service/Contact page
The customer service/contact page contains a few content modules you can customize via the theme settings.
Text content
This content is added via Content > Pages > Customer Support (FAQ).

Contact form
The contact form is a default form from Lightspeed and does not have any specific settings.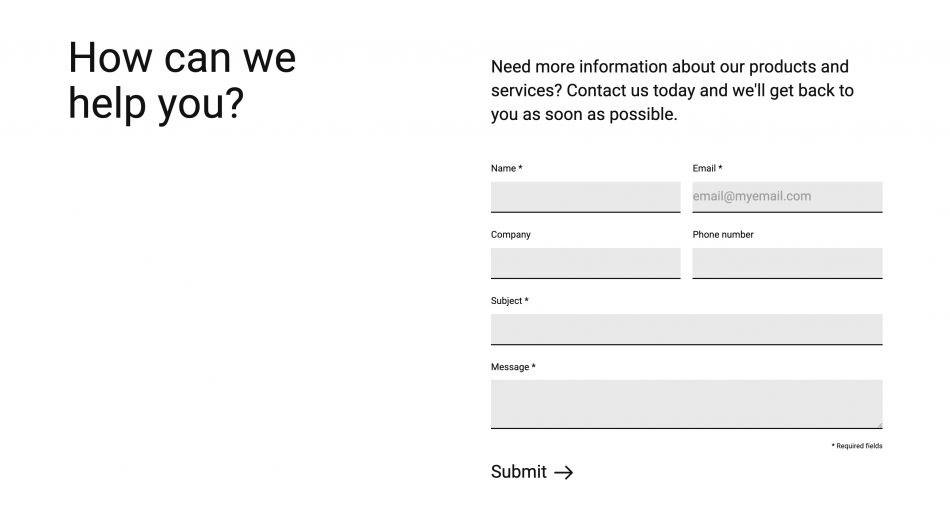 Contact info
The contact info section is an optional section you can use to display company information or anything else you may see fit (ex: Business hours). You can edit it's content under Design > Edit theme > General: Advanced > Service/Contact page.

FAQ
The FAQs are added under Content > FAQs and you can add as many as you wish.

Was this article helpful?